Otis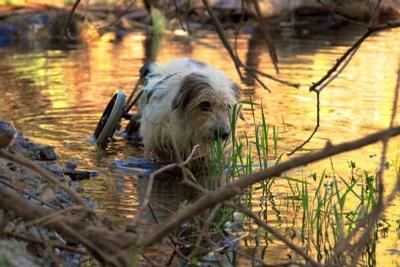 Otis
Leslie,
Just this email to let you know that OTIS IS DOING GREAT!! WOW...how Eddies Wheels can change a life. We're Darlene & Joel Takarsh and OTIS is our little guy. He's had his wheels for a couple of months now and this little guy knows 'NO FEAR.' In all honesty, he loves his new found freedom and gets super excited when he sees us getting his wheels out. It's really a joy to watch him run with the other dogs and be part of the 'pack'. (we have five dogs). Truly Eddies Wheels has made this little guy one happy fellow and do not be mistaken, what you do at Eddies Wheels is God's work.
Feel free to use these comments and photos on your web-site.
Thank you. Thank you. Thank you.
Otis, Darlene & Joel Takarsh
Posted: to Eddie's News on Fri, Nov 5, 2010
Updated: Fri, Nov 5, 2010